Small Groups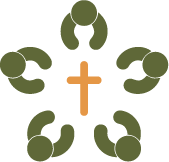 We're excited to offer small groups on a variety of topics ranging from knitting to fitness to bible study and many more ... there's something for everyone!
Prayers and learning are included, but one of our guiding principles as a congregation is: RELATIONSHIPS MATTER MORE THAN ANYTHING.
We work to grow our relationships with one another, an essential part of being the body of Christ together.