This is Safe Space: a meditation on Psalm 23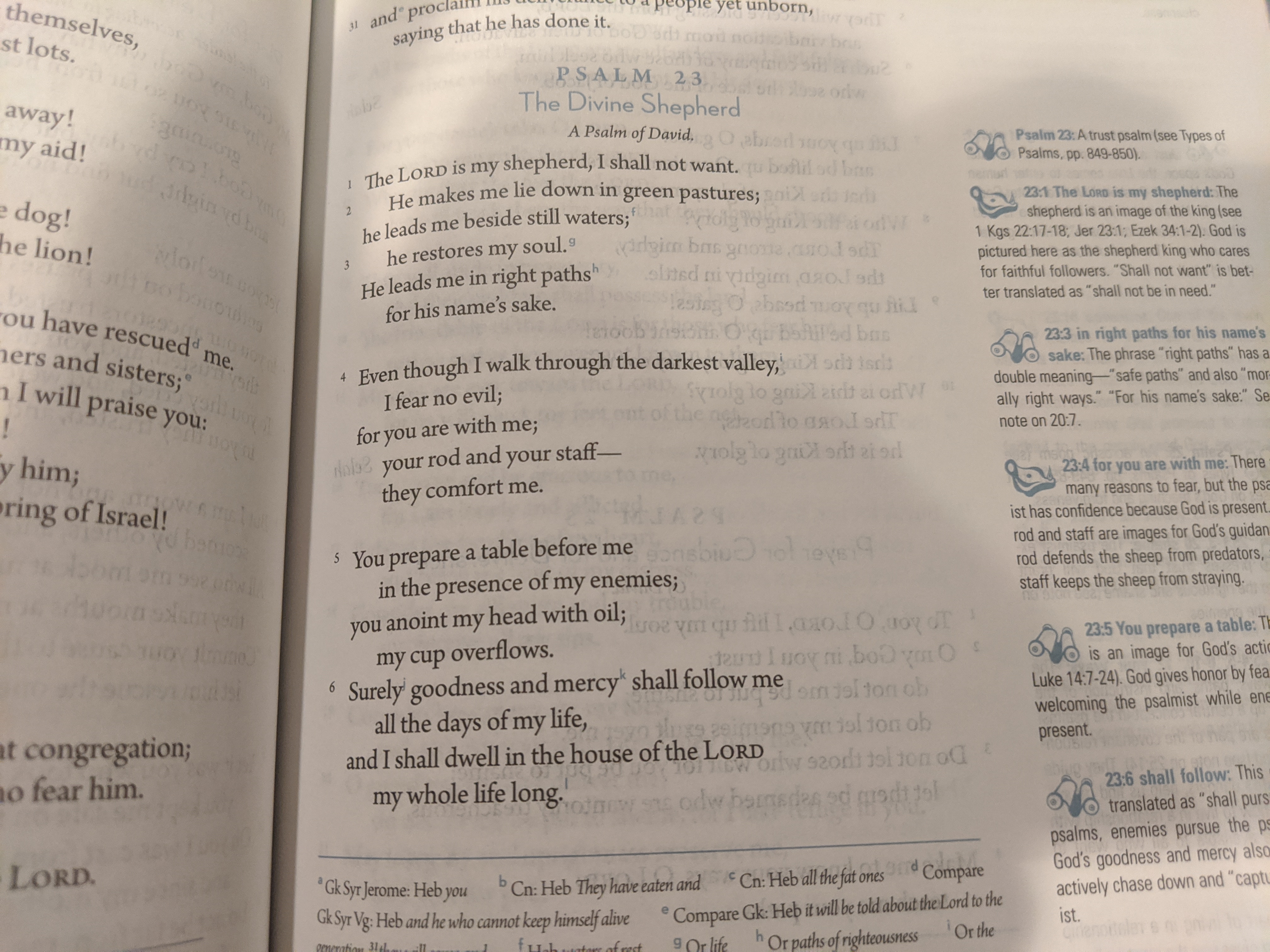 Maybe in times you've ventured out in the last few days, to the grocery store or to grab takeout, or to pick up your delivery from your porch, you've looked at your hands afterward, and thought, Danger, Will Robinson! Germs and possible coronavirus spreading present a threat to us. Wash your hands! It's important.
Yes. That's true. But, the Lord is Our Shepherd.
The Lord leads us through valleys of the shadow of death. And fear. And confusion. And panic.
David says in the psalm, "I fear no evil." Maybe David's faith is stronger than mine. Maybe David wasn't afraid, but I am. I worry about things in this COVID-19 crisis. That people I love will die or get very sick. That Alissa will have to camp out at the hospital away from our family. That people's panic will clear the stores of things we need. That we'll run out of money. There are real reasons to worry and be afraid.
But the Good Shepherd leads us. God has walked here before. It doesn't look or feel like a safe place to be. But God declares it so. And I can see God working in this. In people offering their services or goods selflessly to others: internet and cellular providers have relaxed limits. Grocery stores are thinking about those most vulnerable. Countless posts on facebook have offered errand running for those wanting to just stay put.
Add to that, engineers and scientists and others are working in overdrive to develop vaccines, antiviral drugs, make-shift ventilators, and more. God is working. Good is happening. The Shepherd is leading. Thanks be to God!
Pray with me: Holy God: camp out in our fears. Help us through them. You promise to walk with us, but convince of that. Show us. Protect the sick and vulnerable. Strengthen nurses, doctors, first responders, politicians, parents, and kids.. Give us hope. Amen.